Looking for the solution
together
When you feel your work is no longer challenging or when you want to investigate which work environment brings out the best in you, please contact me. In addition, I can provide HR advice to various organizations in areas such as reorganizations, mobility and vitality.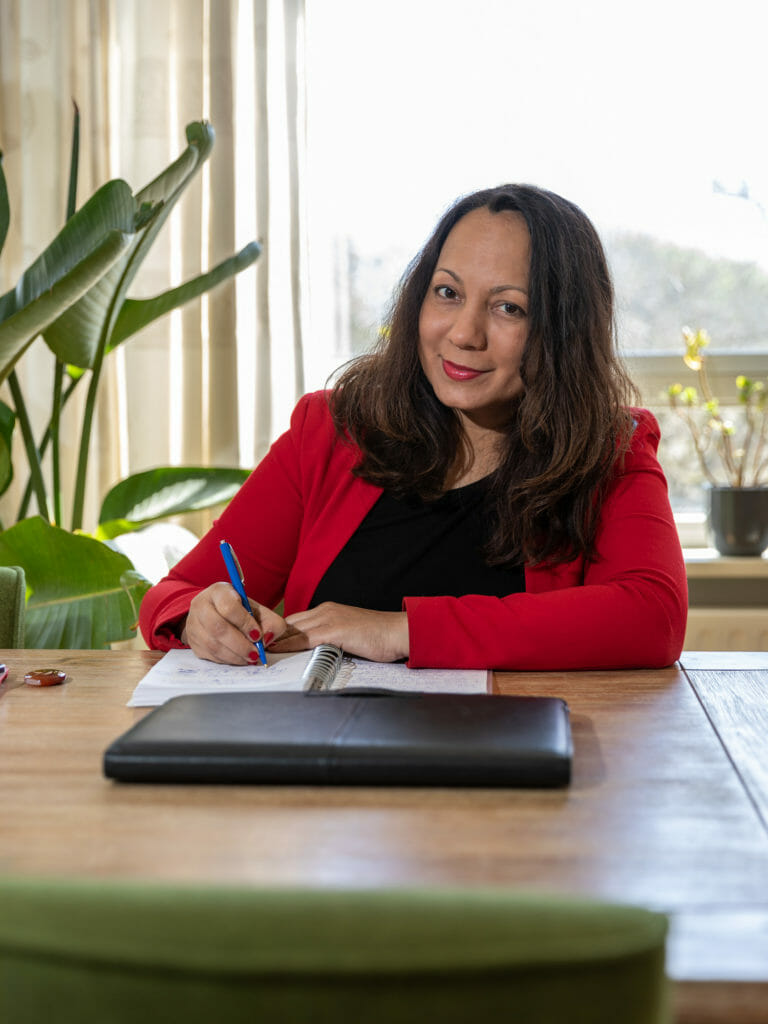 offers companies and individuals career and life coaching, and systemic work
We assist companies in guiding their employees and individuals to jobs that give them energy, more self-confidence, allowing them to lead their lives with more fun and inner peace. In order to achieve your goal, we offer extensive work experience, a broad knowledge and a wide range of work forms.
What is career coaching?
What do you need to develop further?
The basis of our career guidance is your work and life experiences. You will become aware of the common thread running through your life and gain more insight into your behaviour patterns. This will give you creates more insight, help you to develop more self-confidence and enable you to make better (career) choices. The steps you are about to take towards a job that suits you and your life phase, will become clear in this way. 
Job application support and advice

Mapping your qualities

Searching for a work environment that suits you

Exploring the labour market

Retraining for a different professional expertise

Working on self-confidence

Examining your career development in the short and long term
Most career development programmes are reimbursed by the employer. But you can also follow a career development programme on your own initiative and at your own expense. This way, you remain in control of your career.
If your organization has employees who are (going) in a burn-out or need coaching with regard to work-life balance, please contact us for coaching programmes. Also, if you want to work on yourself privately, you can follow our coaching programmes. For example, if you struggle with the balance between work and private life, if you get stuck in patterns or experience blockages, or if you are looking for more purpose in your life. 
Services we can offer are:
Make an appointment for a consultation right away!
Are you interested in a consultation or any of the training courses? Make an appointment to consult me right away! Please call me on 0621412884. Also, for quick questions or direct contact, you can reach me at this number.
You can also fill in the contact form below.
Owing to my experiences in the field of coaching, training, the broad field of HRM regarding inflow, internal flow and outflow, and systemic work, I can help you with:
Career coaching for organizations
Do you, as an organization, want to optimally guide your employees in their careers?

When organizations are in the midst of change processes, it is difficult to not only focus on the organization's objectives, but also on guiding employees to another job in the best possible way. We can facilitate this by guiding employees in individual career development programmes and in offering group career guidance. We will offer tailor-made agreements about this. These can be either short or long trajectories.
Career coaching for private individuals
Are you forced to look for another job or do you feel your job is not challenging?

We offer (career) coaching. (Career) coaching helps you on your way to a job that gives you energy, more self-confidence and allows you to lead a life with more fun and inner peace. In order to achieve your goal, we have ample work experience, a broad knowledge and various work forms available.
Coaching

Do you find it hard to find a balance in your work and private life and are you encountering patterns that you find difficult to change?

Coaching can offer a way out. We will look at what works for you and the kind of awareness you get through the various coaching techniques.
"Sharon has been supporting me in what has been a difficult career path for me. There were several challenges on the road and she coached me through them. I now have another nice job in which I can grow and learn a lot.
"Sharon coached me using the Co-Active Coaching method. We reflected on what is not going well in my life in my perspective and in what I want to change. She has also connected me with a number of contacts from her network for network conversations. I am now taking some concrete steps to change things in my life.
"Sharon occasionally gives me an energetic treatment based on the method of Access Consciousness. It always makes me very relaxed and the body processes continue to work after I have visited her.
Quality is important when facilitating people in their personal career development. I am a member of the Noloc Association of Career Advisors and I am a Certified Career Advisor/Coach. I keep training regularly and have followed numerous training courses in the field of coaching, career guidance and family constellations. Every year I take a course or training programme that is related to the services I offer and to keep my knowledge up to date.